Bobby Rozario Group showcases not only fretboard wizardry on guitar but also a wide range of musical mastery of rhythm & great instrumental lines. The album Spellbound easily attracts the listener to its wide range dynamically rich instrumental & compositional artistry - heavy on Latin & Afro-Latin rhythms by drum masters such as Dennis Chambers & Robby Ameen and bass wizards such as Gary Grainger & James Genus. This album penetrates the listener's imagination and takes them into a journey through Bobby Rozario's unique playing style along with vocal tracks by singers from Guinea Africa, Cuba & North America. Bobby bringing together a lineup of over 15 world class musicians on this record creating new hybrids, blending World, Latin Jazz & Rock, keeping it upbeat for the critical listener and entertaining for the common ear. Virtuosity par excellence and uncommon musicianship, keeping a balance of giving the listener breathing room to enjoy the sounds of this record. A dream of bringing the world and people together is the HEARTBEAT of Bobby Rozario's music.

American drummer who has recorded and performed with George Duke, Santana, John McLaughlin, P-Funk. Chambers can also be heard on Bobby Rozario's album Spellbound on the title track and several other tracks contributing his drum mastery with rhythms and grooves which are unique to his style of playing. Chambers has become well-known among drummers for his technique & speed. Chambers exhibits a powerful style that's technically proficient, yet highly musical & groove-oriented. He can play in a wide variety in musical genres, but is perhaps most notable for his jazz fusion, funk & Latin music playing. He's mostly known for his fast hands & triplets on bass drum. He plays & endorses Pearl drums, hardware & racks, Zyldjian cymbals, Zyldjian drumsticks & general accessories & Evans drumheads. He has toured with Carlos Santana extensively.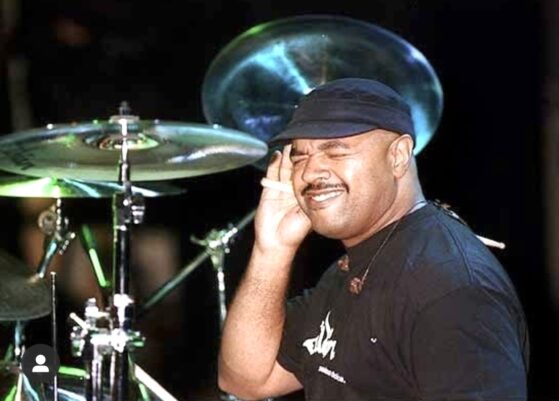 Grammy-Winning American drummer, who is best known for his unique & powerful Afro-Cuban style. He's regarded as one of the world's most prominent drummers in the area of Latin jazz. Ameen has recorded extensively with Ruben Blades, Dave Valentin, Dizzy Gillespie, Paul Simon and many others. Ameen can be heard on Bobby Rozario's latest record Spellbound adding his signature style of Afro-Latin drumming on several tracks on the album. Ameen has also toured internationally with Bobby Rozario Group, and remains one of the key members of the band. He's an international clinician & percussion / drum festival participant, including the Modern Drummer festival and PASIC.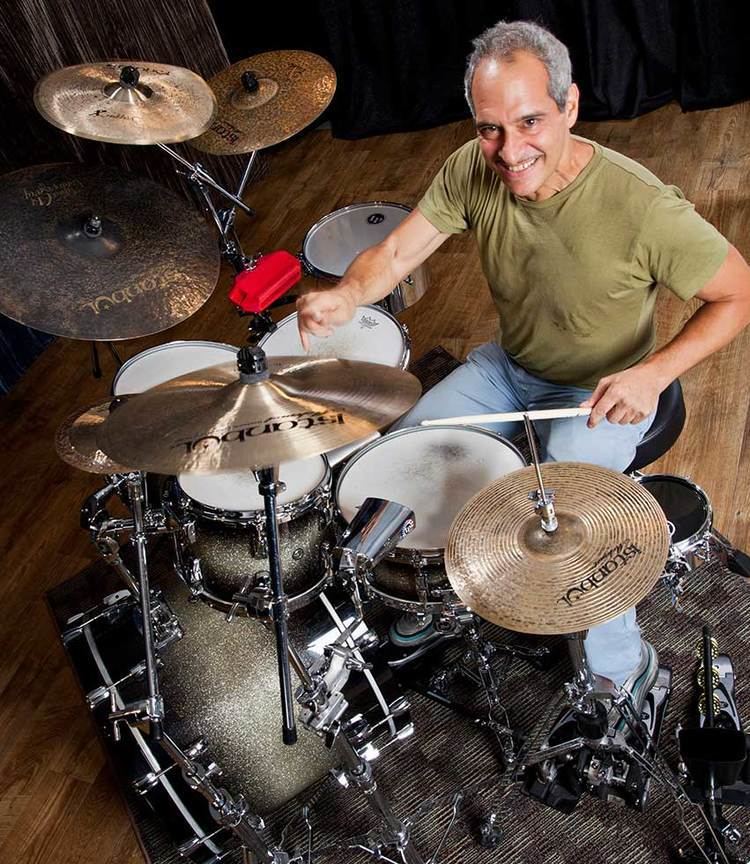 When Gary Grainger speaks, it's usually in clean bass tones articulated in musical dialects ranging from fusion to pure jazz. Gary Grainger has recorded in bobby Rozario's record "Spellbound" bringing in his unique style of clean bass tones and harmonics. Music aficionados everywhere have heard a lot of what Gary has to say. Gary Grainger is talking bass, bass and more bass. Surrounded by musical influences for most of his early life, at 18 Gary enrolled as an at Art Major at Morgan State University in his hometown of Baltimore, Maryland.Gary's recent endeavours include both, performing & studio work with Lonnie L. Smith, Dennis Chambers and George Dukein Walt Disney's Clinton inauguration Special "Celebrations of Youth". Grainger was also the opening act for the East Coast All Star Jazz ensemble at the Carter Barron Amphitheater in Washington D.C. in July of 2004.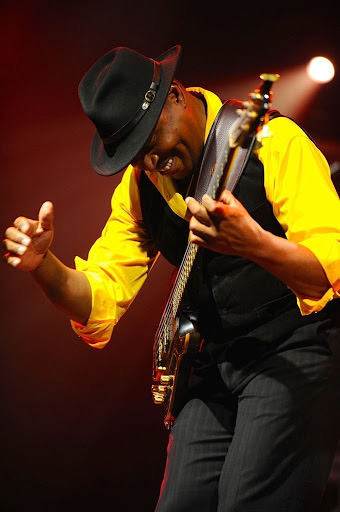 James Genus is well known in many musical genres, playing both electric and acoustic bass. James has recorded and performed with Roy Haynes, Horace Silver, Whitney Houston, Michael Brecker, John McLaughlin and more. James is a Grammy Winning musician, and you can also see him weekly on NBC's longest-running late night show Saturday Night Live. James has recorded on Bobby Rozario's latest record Spellbound where he contributes his unique style in several tracks on the record.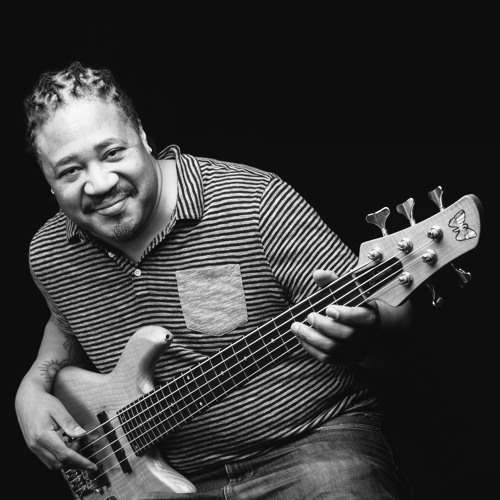 Born in Puerto Rico, he began piano studies at the age of 5, and played with salsa bands since his pre-teen years. He grew up in musical environment that allowed him to master Afro-Caribbean rhythms in depth. Edsel records & performs with the Bobby Rozario Group extensively, bringing in an influence of Afro-Latin Jazz to the repertoire. Edsel has also been one of the key performers in Bobby Rozario's record "Spellbound" releasing 2021. His piano and organ solos can be heard as a part of the album's repertoire where his playability hits new heights. A Berklee College of Music alumnus, Edsel was his graduating class' recipient of the Count Basie Award for Outstanding musicianship during his senior year. Since relocating to New York, Edsel has been featured in several Grammy-nominated as well as Grammy-winning recordings. Cubist music, his US debut recording was nominated for a Grammy Award and a Jazz Journalists Association Award.

A native of Brooklyn, New York, Gibbs attended Medgar Evers College and the Brooklyn Coservatory of Music. After graduating from Berklee College of Music, Gibbs first came to public notice as a member of the group Defunkt which was a mainstay of the early 1980s downtown New York scene. He was a member of the avant-metal Rollins Band from 1993 to about 1998 and again in 2006 when the group reformed. As a member of the Rollins Band, he performed at Woodstock '94 in 1994 and was nominated for a Grammy award in 1995. Gibbs has performed and travelled internationally with the Bobby Rozario Group, and has also performed on Bobby Rozario's upcoming record 'Spellbound'.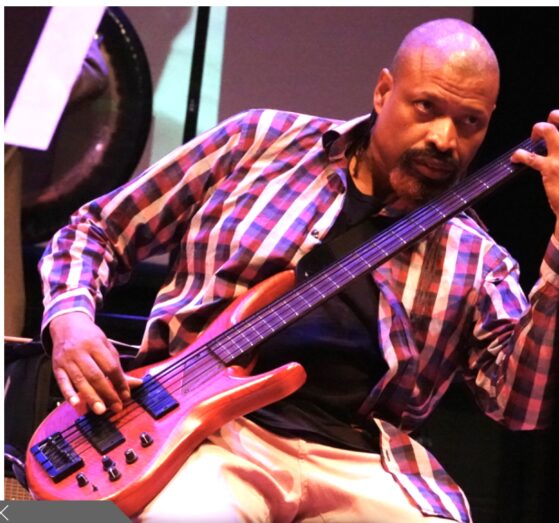 Ismael Kouyate was born in Guinea, West Africa to a long line of 'Griots', the oral historians that preserve the history & culture of Africa through songs, stories, music & dance & the preservation continues..

He has been a vocalist for the Bobby Rozario Group and has amazed audiences throughout the US while they are on tour.

Bobby Rozario featured Ismael on the title track of his upcoming record and song named 'Spellbound'. Rozario has produced this track featuring a blend of music with strong African roots along with the music and the guitar performed in a rock / funk style, with Dennis Chambers grooving the rhythm on the title track of the record.

'Spellbound' has been one of the first productions in its style for Ismael to be a part of, and contribute his ability and style of West African vocal, a style which has surfaced as a blend of several African ethnic groups.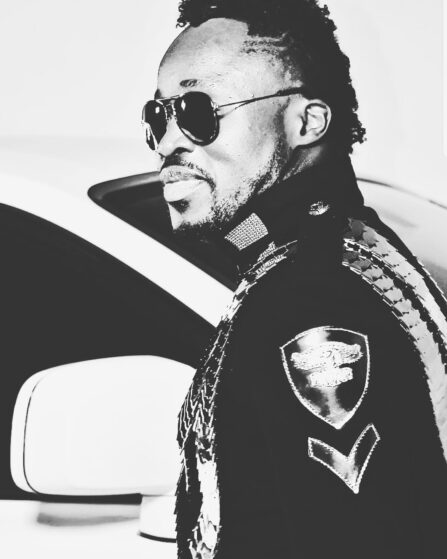 JOSE PEPITO GOMEZ - VOCALS

Jose Pepito Gomez is a Cuban singer and a finalist for the American Grammy 2018. Jose Pepito's voice carries his signature timbre. He can be heard on several Latin rock jazz tracks on Bobby Rozario's album Spellbound where the music merges melody, harmony and lyrical traditions with Afro-Cuban rhythms.