- Rudra -
International group of musicians from New York, Africa, South India, brings a fusion of jazz, Indian Classical, Funk, Afro-Latin and South Indian (Carnatic) rhythms. The blending of these different elements of music and schools of rhythm with intense and groovy melodic lines emphasizing virtuosity and energy creating improvisational fireworks within jazz fusion music is an experience to the audience witnessing the music live. The interaction amongst the musicians of Bobby Rozario's band Rudra is unparalleled, and the immensity and scope of its wordless jubilation makes the music special. It's not surprising to see joyous participation of the crowd when the music hits orgasmic peaks.

SWAMINATHAN SELVAGANESH
KANJIRA
Swaminathan Selvaganesh grew up in a celebrated family of Carnatic music. The grandson of Vikku Vinayakram and son of V. Selvaganesh, he started learning kanjira when he was four years old under the guidance of his grandfather and father, and gave his first performance at the age of 13 accompanying his grandfather. As his father he's known for disseminating the kanjira through cross cultural collaborations. He makes his first appearance in November of 2017, where he's invited to record and performed on Bobby Rozario's new record 'Rudra', launched at the Rubin Museum of Art.

He continues to perform with Bobby Rozario Band extensively bringing in a unique style of the south-Indian Carnatic playing.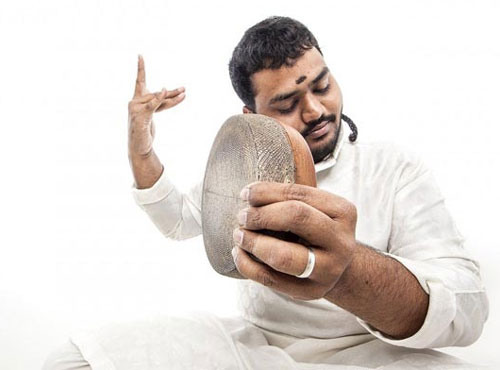 Greg Gonzalez grew up in Venice, CA, and had the privilege of studying with known guru Freddie Gruber. He attended Dick Grove School of Music and UCLA School of Music, where he studied with drumming legends David Garbaldi, Louis Conte, and Mitchell Peters.
Greg moved to New York in the 90s and has since become one of the most versatile and sought after drummers today. He has performed on 'Rudra' record with Bobby Rozario Band since 2017.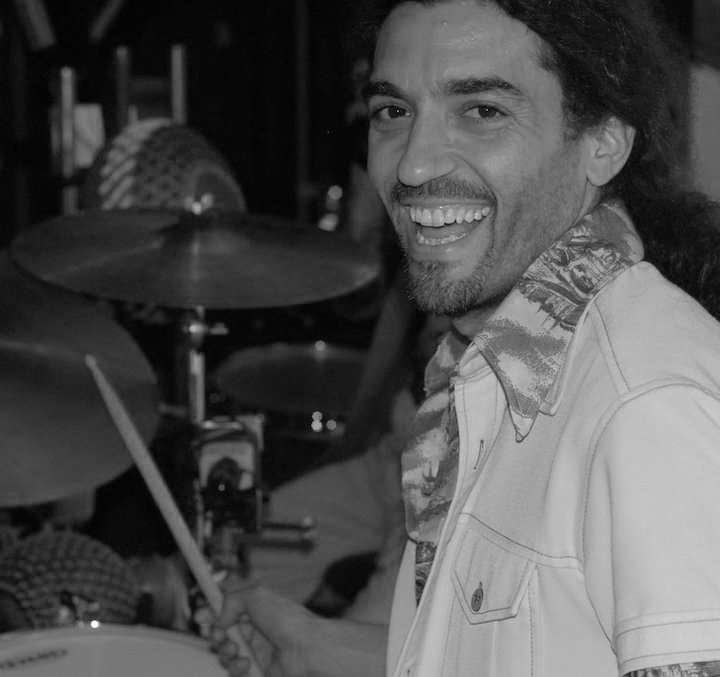 Since the 1970s Premik Russell has worked with a wide range of artists such as John McLaughlin, Carlos Santana, Sting and many others. Premik has recorded several records along with spiritual master Sri Chinmoy, as well as music for different short films. Since November of 2017 Premik has recorded and performed on Bobby Rozario's album 'Rudra', launched at the Rubin museum of Art, New York. Premik Tubbs has performed internationally with Bobby Rozario's Band: Niagara Jazz Festival, Coltrane Day Festival, Ottawa Music Festival and many others.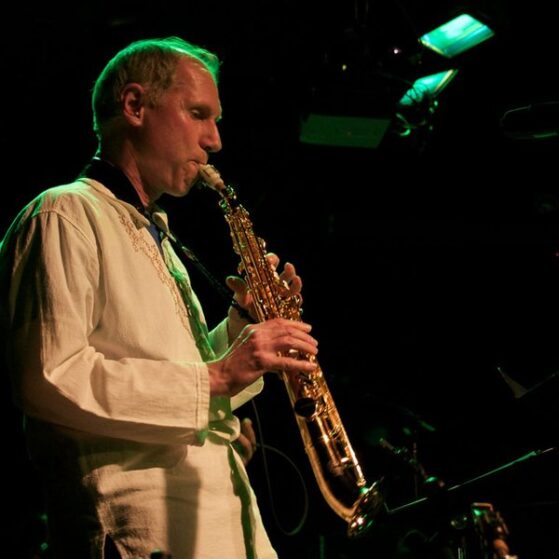 V. Selvaganesh gained world fame through tours with John McLaughlin's group 'Remember Shakti'. He helps his father, Grammy-nominated T.H 'Vikku' Vinayakram, to run the Sri JGTV School and train a new generation of Carnatic percussionists. In 2012 V. Selvaganesh made his film directorial debut with Bodhai, a short Tamil film. He has also composed at the four track soundttrack whoich was released in digital format by Saregama. V. Selvaganesh has performed on Bobby Rozario's Rudra album in May of 2018.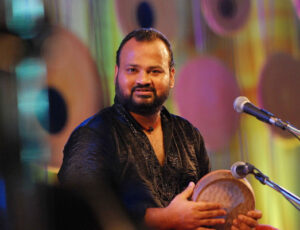 Pianist, synthesist, keyboardist who works with music in all forms and styles including jazz, rock, funk, blues, electronica, ambient and contemporary classical.
In 2015 Neil was awarded Individual Artist of the Year by the Orange County Arts Council. He has performed and recorded with Bobby Rozario Band on 'Rudra' record in 2017. he has also performed internationally with Bobby Rozario Band (Bobby Rozario & Rudra).


BABA DONN BABATUNDE
PERCUSSION
Baba Donn Babatunde - percussionist, most known for the 'Last Poets' (fluent and funky conga-rhythms transformed poetry into rap - a novelty at the time), who's politically charged poetry: exploring even deeper rhythms and higher vibrations.

Baba donn Babatunde has performed extensively with Bobby Rozario Band bringing in Afro-Cuban style of playing. Babatunde is a senior percussion instructor at the Harlem School of the Arts, New York.


Imran Khan, tabla player, tabla instructor, began his musical training at the age of four with his grandfather and guru, Ustad Raheman Khan. He has performed for All India Radio and in various music festivals accompanying many of India's greatest vocalists and instrumentalists.

He has given a lecture / demonstrations at the New York University, Manhattan School of Music, Yale University.

Imran Khan has performed with Bobby Rozario & Rudra showcasing his speed, control and clarity on tabla, which makes him one of the most accomplished performers of his generation, equally at ease playing tabla solos and accompaniment.